PITTSBURGH, Pennsylvania (AP) -- A man angry his toddler daughter wouldn't go to bed knocked her unconscious and left her to die outside in single-digit temperatures, police said.
The frozen body of Nyia Miangel Page, who was about to turn 2, was found Sunday at an abandoned playground about a 10-minute walk from the family's home.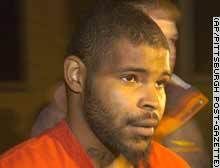 I'm sorry. Screw me, Sue me. This man is a nigger.
Blogger Link